Sotajumala / Deathchain
Sotajumala / Deathchain is the second split by Sotajumala. It was released on April 28th 2010. Both bands have one own song and one Iron Maiden cover from 1980-1981.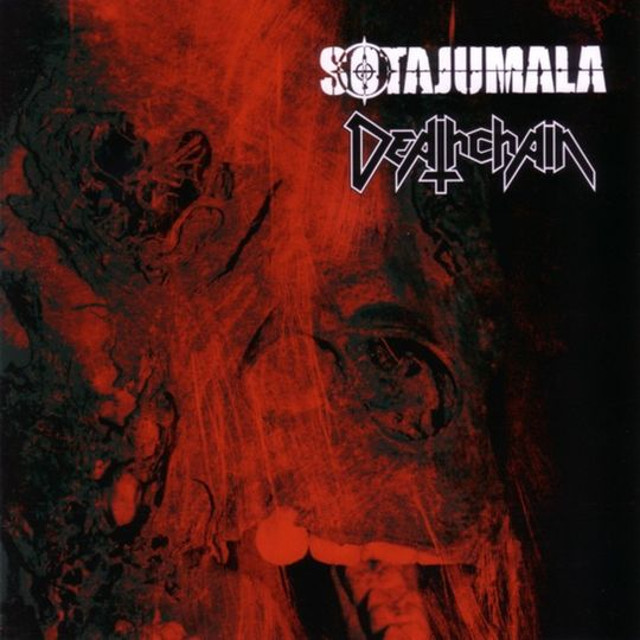 Track listing
Sotajumala: Sinun virtesi
Sotajumala: Prowler
Deathchain: The Crawling Chaos
Deathchain: Purgatory
Line-up
Mynni Luukkainen: vocals / Kosti Orbinski: guitar / Pete Lapio: guitar / Tomi Otsala: bass, backing vocals / Timo Häkkinen: drums.
Guests (Prowler)
Paul Di'Anno: vocals.
Production notes
Engineering: Tuomas Kokko / Mixing: Sami Koivisto / Mastering: Svante Forsbäck / Artwork: Kalle Pyyhtinen.
Recorded, mixed and mastered during the Kuolemanpalvelus sessions.