Teloitus
Teloitus (Execution) is the second studio album by Sotajumala. It was released on October 24th 2007. On its release week Teloitus entered Finnish album sales charts at position 17.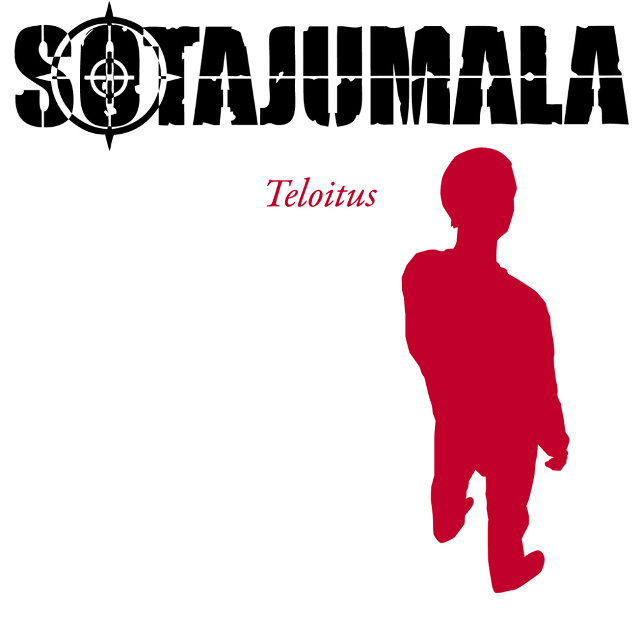 Track listing
Tappaja ja tapettu (The Slayer and the Slain)
Arkku vailla vainajaa (A Corpseless Coffin)
Kuolinjulistus (Declaration of Death)
Riistetty viattomuus (Ravaged Innocence)
Verellä kirjoitettu (Written in Blood)
Oikeutus (Justification)
Kidutus (Torture)
Teloitus (Execution)
Line-up
Mynni Luukkainen: vocals / Kosti Orbinski: guitar / Pete Lapio: guitar / Tomi Otsala: bass, backing vocals / Timo Häkkinen: drums.
Production notes
Engineering: Sami Koivisto and Timo Häkkinen / Mixing: Sami Koivisto / Mastering: Svante Forsbäck / Drum technician: Kai Hahto / Artwork: Anna-Kaisa Reed / Photos: Terhi Ylimäinen / Videos: Hekuli & Palme Productions.
Drums recorded at Nordic Audio Labs, Vaasa, Finland between July 16th and 19th 2007. Guitars, bass and vocals recorded at Biotech Audio Solutions, Vaasa, Finland between July 20th and 25th 2007. Mixed at Biotech Audio Solutions, Vaasa, Finland between August 13th and 16th 2010. Mastered at Chartmakers, Helsinki, Finland on August 24th 2007.
Videos
Kuolinjulistus
Oikeutus