Sotajumala / Torture Killer
Sotajumala / Torture Killer is the first split by Sotajumala. It was released on October 12th 2005 in CD and 7" vinyl format. It features two previously unreleased songs from both bands.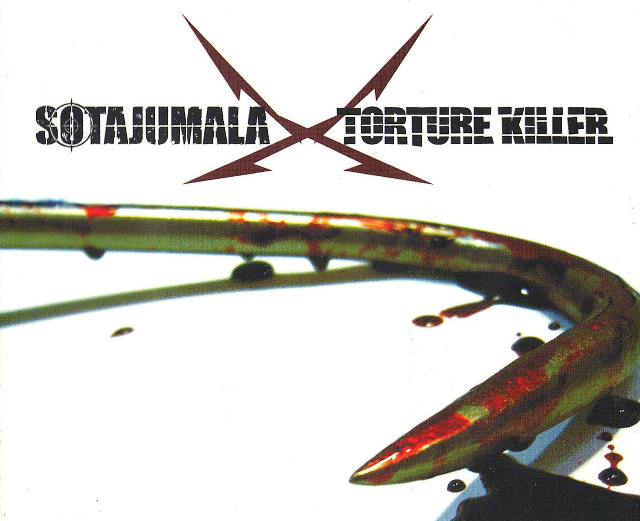 Track listing
Sotajumala: 8:15
Sotajumala: Bind, Torture, Kill
Torture Killer: Day of Cadavers
Torture Killer: Defiled and Dead
Line-up
Mynni Luukkainen: vocals / Kosti Orbinski: guitar / Pete Lapio: guitar / Tomi Otsala: bass, backing vocals / Timo Häkkinen: drums.
Production notes
Engineering, mixing and mastering: Sami Koivisto / Artwork: Kalle Pyyhtinen.
Recorded and mixed at Biotech Audio Solutions, Vaasa, Finland on July 25th and 26th 2005. Mastered at Midas, Vaasa, Finland on July 27th 2005.