Raunioissa
Raunioissa (In the Ruins) is the fourth studio album by Sotajumala. It was self-released on January 16th 2015. On its release week Raunioissa entered Finnish album sales charts at position four.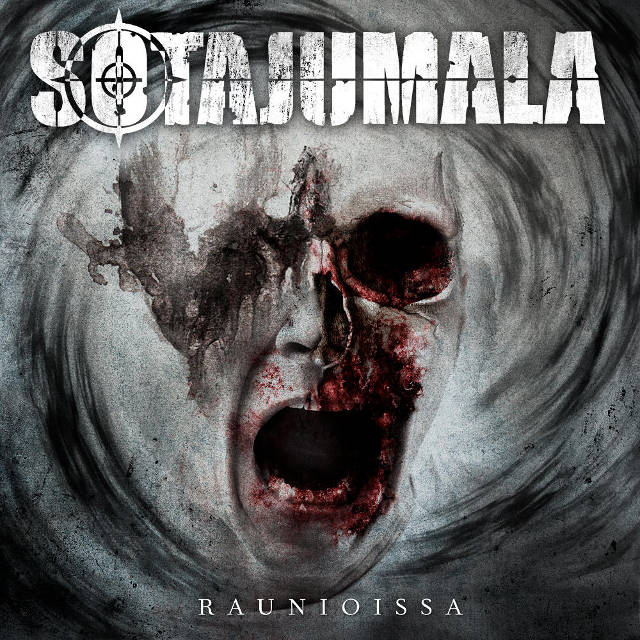 Track listing
Saattajat (The Vessels)
Sinä et ole yhtään mitään (You Are Less Than Nothing)
Uhrina sairaan (The Prey of a Sick Mind)
Veljen viha (A Brother's Wrath)
Kuolemanmarssi (Death March)
Elävänä omassa haudassaan (Alive in a Grave)
Riimit lihan säälistä (Rhymes of the Pity for Flesh)
Päivä jolloin aurinko sammui (The Day the Sun Perished)
Line-up
Mynni Luukkainen: vocals / Kosti Orbinski: guitar / Pete Lapio: guitar / Tomi Otsala: bass, backing vocals / Timo Häkkinen: drums.
Production notes
Engineering and mixing: Sami Koivisto / Mastering: Jaakko Viitalähde / Drum technician: Tuomas Kokko / Artwork: Kalle Pyyhtinen / Photos: Samuli Raappana / Videos: Anssi Korhonen.
Drums recorded at Electric Fox, Vaajakoski, Finland on September 18th and 19th 2014. Guitars, bass and vocals recorded at a cabin by a lake in Vesanka, Finland between September 21st and October 1st 2014. Mixed at Biotech Audio Solutions, Vaasa, Finland between October 6th and 13th 2014. Mastered at Virtalähde Mastering, Kuhmoinen, Finland on October 30th 2014.
Videos
Sinä et ole yhtään mitään
Sinä et ole yhtään mitään drum cam