Death Metal Finland
Death Metal Finland is the first studio album by Sotajumala. It was released on September 27th 2004. A 2 CD special edition was released on February 27th 2008.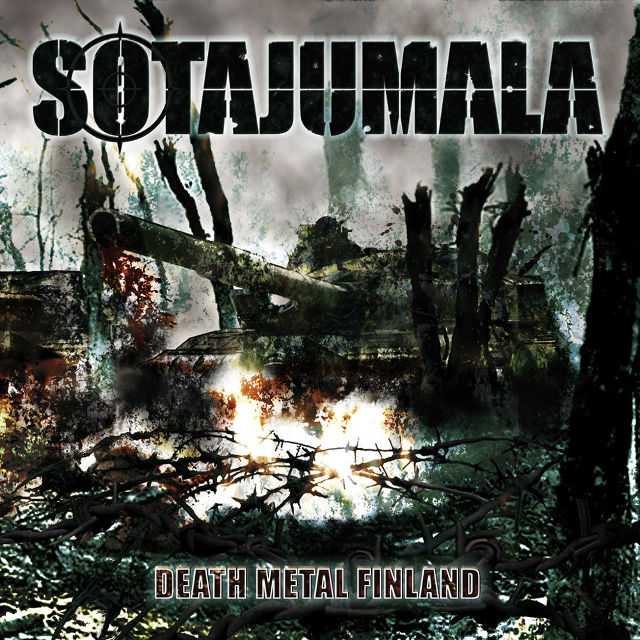 Track listing
Intro
Meidän maa
Elämän vihollinen
Syyttömien veri
Kuolleet
Rakkaudesta sotaan
Panssarikolonna
Sisu sinivalkoinen
Sotajumala
Vanki
Pommitus
Bonus tracks on special edition
Sotajumala
Pelkuri
105 päivää
Verimaa, isänmaa
Panssarikolonna
Sodan kauhu
Nimettömäksi jäänyt
Verimaa, isänmaa
Pommitus (previously unreleased version)
Ryssä mun leipääni syö (Klamydia cover)
8:15
Bind, Torture, Kill
Kuolinjulistus
Estrangulados
Line-up
Teijo Hakkola: vocals / Kosti Orbinski: guitar / Pete Lapio: guitar / Tomi Otsala: bass, backing vocals / Timo Häkkinen: drums.
Production notes
Producer: Juha Saikkonen / Engineering and mixing: Sami Kokko / Mastering: Mika Jussila / Artwork: Arttu Romo.
Recorded at Sam's Workshop, Jyväskylä, Finland between August 13th and 31st 2003. Mixed at Sam's Workshop, Jyväskylä, Finland between September 8th and 14th 2003. Mastered at Finnvox, Helsinki, Finland.